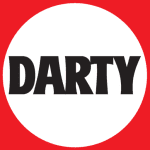 Well, okay, it's been several dozen weeks since I've written a "Badsender of the week" or a "Goodsender of the week" (and believe me, I'd love to have the time to do more). So you could say this is the Goodsender of the semester, but that's just to tell you that I'd like to do one every week. Anyway, back to the email!
Yesterday, I received a really nice email from Darty. Yes, you saw it right, Darty, the Weather Darty... I don't want to bore you with my life, but a few months ago, I bought a TV from them (and also a refrigerator), well, not from them, on their website. Since these purchases, I obviously receive newsletters regularly, but also emails from "Communauté d'entraide Darty".
And here I say BRAVO! Because as you may know, we at Badsender are big fans of notifications. If 50% of email marketing traffic could be replaced by targeted notifications, our market would probably be doing much better!
So, I come back to the "Darty Community". The principle is simple. When someone asks a question on the Darty community site about a product, the buyers of this product receive a notification allowing them to answer the question. The advantages of this type of mechanism are numerous. On the one hand, it creates a substitute for after-sales service. We cannot ask all the agents of an after-sales service to know by heart the whole range sold, on the other hand, the regular user of a product will be able to potentially answer a large number of questions.
Then, we are faced with a hyper-targeted and hyper-personalized communication! In this context, there is a good chance (we are not the authors, so we do not have the results) that these emails are well perceived by the recipients. It is a proof that the brand is interested in its customers, that it can be (at least in front) disinterested, ... in short, a good strategy to generate new purchases in the future.
What else could be optimized?
Obviously, since it does not exist, we do not achieve perfection with this email. First of all, when it is received in Gmail, it falls in the promotion tab and not in the notifications or social notifications. Several parameters could be optimized to try to achieve this result (we agree, it is not simple).
The graphic and HTML design could be improved. We would have liked to have a responsive and/or Gmail friendly email, it is not the case. There is a lot of texts inserted in images. The hierarchy of the information is not optimal (product not enough highlighted, no specific branding to the community, ...).
We also regret the use of domain names (sending, hosting images, landing, ...) not very logical from a deliverability point of view.
Last note, the concept seems to be managed by : https://www.apreslachat.com/
Feel free to read one of our previous articles on email notifications.
Identity card
Generic email information:
Subject of the email : A member of the BRANDT B3228HD group requests your attention
From :
Preheader : None
Router : SendGrid
Checklist :
Link to privacy : OK
Link to unsubscribe : OK (but only for communities, not for the whole Darty)
DKIM : OK
Text version : OK
Text to Image Ratio : OK
List-unsubscribe : KO
Friendly reply : OK
Mobile ready : KO
Screenshot of the email