En vrac, les news de l' #emailingCommunity avec des problèmes d'inscription, de la fidélité et du super-héro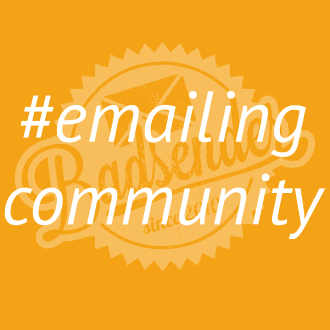 Email Subscription DDOS Attacks: Why You Should Secure Your Email Signup Forms Now
Do your email subscription forms put your business at risk of a Spamhaus blacklisting? When the world's most influential anti-spam organization taps you on the shoulder, you pay attention. Like a boxer delivering a six-point combination counterpunch, Spamhaus recently issued hundreds of blacklistings to limit harm and get the attention of email senders and website owners across the globe. Why? Tens of thousands of websites have unknowingly become conduits for a wave of harmful subscription bombing attacks that overwhelm victims' mailboxes with a tsunami of unwanted mail.
[button color="orange" size="medium" link="https://sendgrid.com/blog/email-subscription-bombing-why-you-should-secure-your-email-signup-forms/" icon="" target="true"]Lire la suite[/button]
La fidélité, clé du commerce
Commençons par distinguer fidélisation et fidélité, l'un est une démarche volontaire de l'entreprise, tandis que l'autre est une attitude "naturelle" des clients envers une marque. Cette différence sémantique peut sembler subtile, mais c'est tout ce qui fait la différence entre les clients d'Air France qui sont séduits par le programme de fidélisation avec des Miles, et d'autre part Apple qui a une communauté de Fans sans pour autant mettre en place un véritable programme de rétention clients.
[button color="orange" size="medium" link="https://www.crim-blog.com/fidelite-commerce/" icon="" target="true"]Lire la suite[/button]
Community Spotlight: Rémi Parmentier
The Community Spotlight is a blog series highlighting some of the amazing members of the Litmus Community. This time we're chatting with Rémi Parmentier, a web and email developer from France. Rémi acted as a guide to the inside of an email geek's mind at this year's TEDC in London, with his talk on Thinking Outside the ‹table›. Be sure to follow him on Twitter, check out his website, and read his posts on Medium.
[button color="orange" size="medium" link="https://litmus.com/blog/spotlight-remi-parmentier" icon="" target="true"]Lire la suite[/button]